Protolab Consulting
Starting up a project, being an idea of a new product, re-engineering one of your existing products or even refurbish your entire product range – you need a plan. We always seek a common understanding of a project to ensure the highest possible performance and quality.
Protolab has extensive experience in business- and product development. With our expertise we will make sure to find the best way to bring your idea from sketches and business models through R&D stages and prototyping to full scale production and logistics.
Financial planning and challenges are major parts of all product development. We can help you with plans and cost/effect spreadsheets, in order to assist in making the right decisions throughout the process. Our R&D skills rest solidly on our long term experience and a flexible team of highly experienced designers and engineers. At Protolab, we are well suited to undertake any task and follow your project from start to finish.
Our experience through various and extensive projects ensures good quality-, risk- and cost control.
We offer consulting services within:
Project management
Organising scope of work
Developing work packages
Gantt progress charts
Following up progress and deadlines throughout the project
R&D processes
Planning and implementation of R&D processes
Detail engineering
All necessary design and construction
All design work in Solid Works CAD
Supplier arrangements
FEM analysis
Development methods
Choosing various methods suitable for every stage of the development process
Specifications
Developing specifications, design, engineering and production layouts
Standards
Determining standards and certifications for your product(s)
Certifications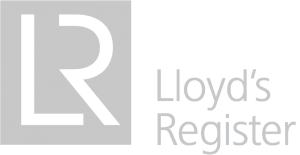 Quality- Risk- & Cost control
QA/QC according to client- and authorities' requirements and standards
Risk analysis based on available project input and concept comparison
Cost control during concept- and engineering phase as well as during production