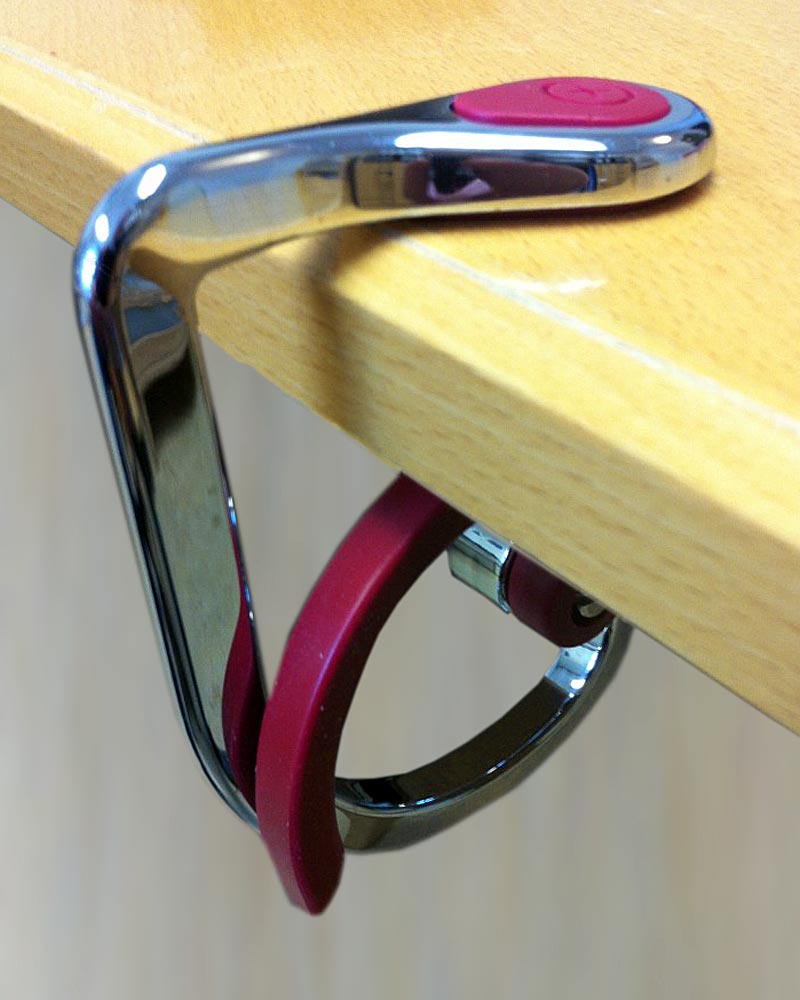 Safe Bagholder - Unikia AS
Casted steel hook, rubber overmolded laser cut steel arm, torsion spring, washer, rubber details, screw – all custom made by Protolab. Production of the Safe Bagholder included prototyping, tooling, manufacturing and assembly line.
The production of packaging included inlay tray, magnetic closure for the box and transperent plastic cover.