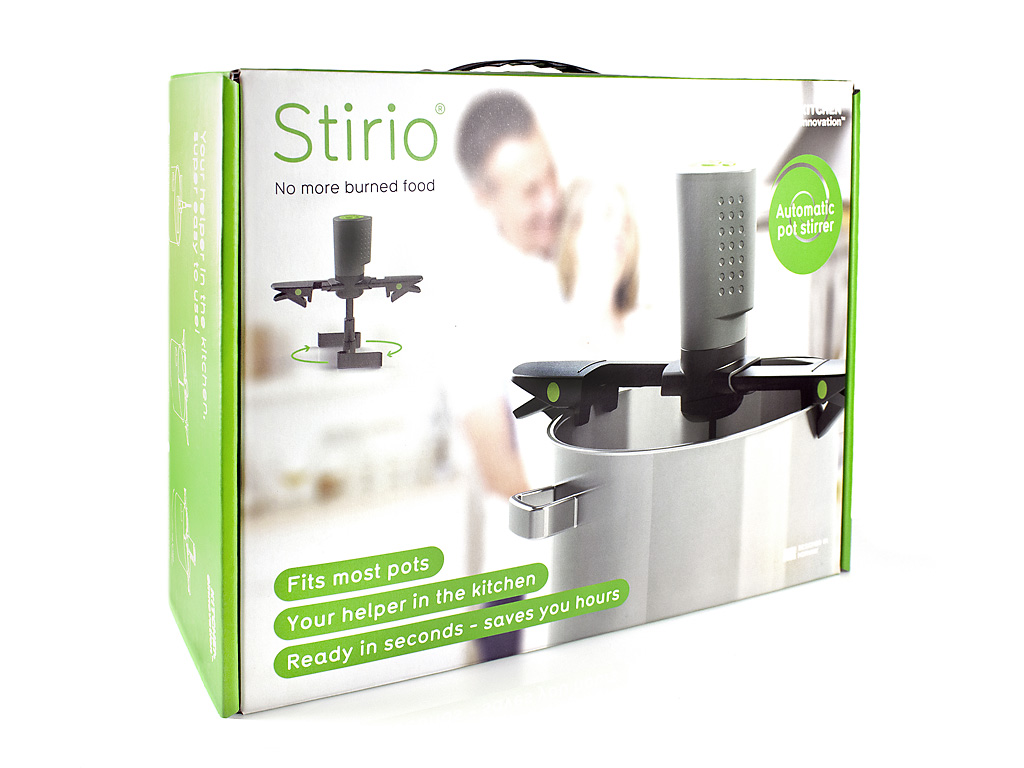 UNIKIA – Stirio, Kitchen Innovation
Automatic pot stirrer.
Awarded Red Dot Design Award, Product Design 2014
Stirio, Kitchen Innovation - Unikia AS
The assignment, given by Unikia AS, was to make a universal pot stirrer.
Manufacturing process: Plastic Injection Molding (more than 20 different tooling cavities), rubber overmold, electronics, gearbox, torsion springs, etc. All custom made by Protolab.
Stirio is FDA-approved, and otherwise approved according to applicable certifications and regulations.
Production of packaging also included manual, inlay tray, handles and graphics.
Production of the Stirio included, detail engineering, design, prototyping, tooling, manufacturing, assembly and packaging. First production run was 100.000 complete units.