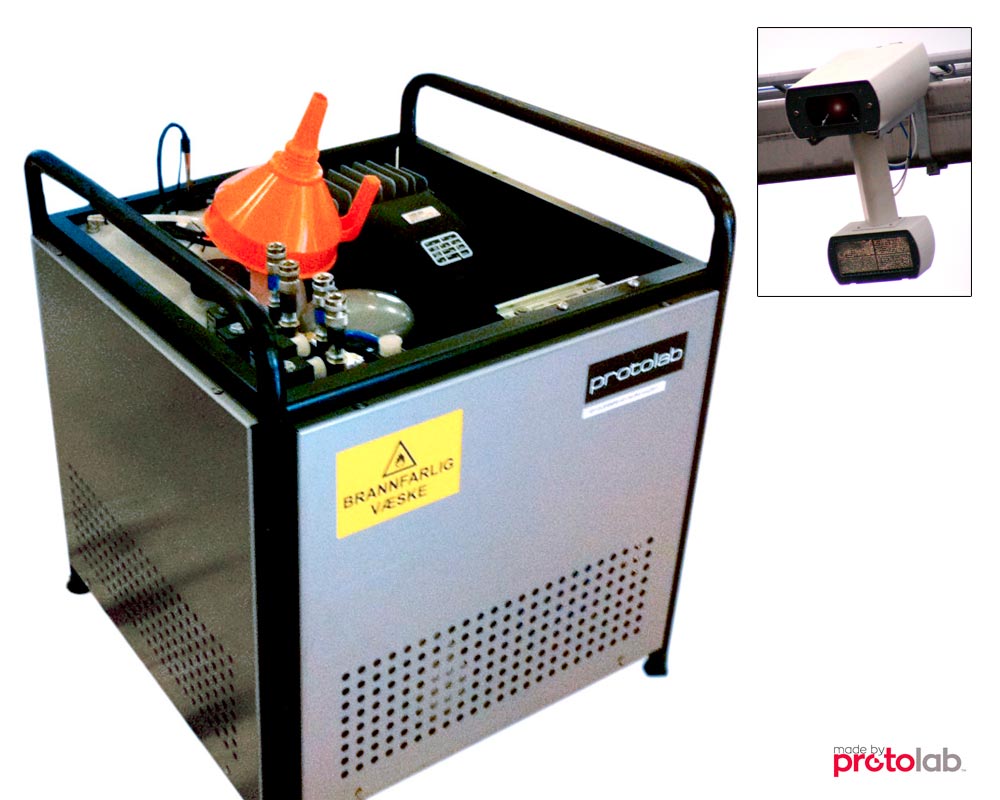 Automatic Cleaner for Traffic tolling & surveillance cameras
Automatic Cleaner for Traffic tolling & surveillance cameras
The challenge for this project was to build a concept an actual machines for an automatic cleaner system for road cameras.
To make this work in the field and be able to work in the control network for the advanced traffic tolling systems for high-way surveillance, we needed to overcome the main requirements:
Working automatically in sequenced orders from the main systems' PLS programming, based on the degree of dust and dirt on the lens, detected by the quality of the snapshots in the camera.
Being able to totally clean the lens without any trace of the detergents
Work flawlessly in temperature ranges from -45 to +65 degrees Celsius
Easy maintenance – with alarms for refueling the detergent tank and for possible malfunctions
Protolab developed the concept and made all designs, detail engineering, production assembly and final testing of all units.